China's not a unified, single market. Rapid urbanisation has led to 113 cities with more than one million inhabitants. You may already know a few of China's mega-cities. However, less than 10% of China's population live in those massive metropolises. By contrast, over two-thirds of China's population live in lower tier cities.
Unfortunately, even after a number of years touting the promise of lower-tier cities, we still find that China's lower-tier opportunity is misunderstood. There are three main misconceptions, which this article tries to dispel.
Read on to help bust some myths about China's lower-tier cities.
Myth #1: Lower Tier Cities Means Rural
The first misconception is that "lower-tier" means "rural". That's not true. China's 252 third-tier cities are prefecture-level cities. What's a prefecture-level city, I hear you ask? Well, that's a city with the following characteristics:
To give you a sense of what that looks like, here's a couple of snaps from Putian (Fujian Province), Maoming (Guangdong Province) and Nantong (Jiangsu Province). You'll quickly appreciate that these cities have a similar retail environment to most European cities you've been to, minus some of the cosmopolitanism.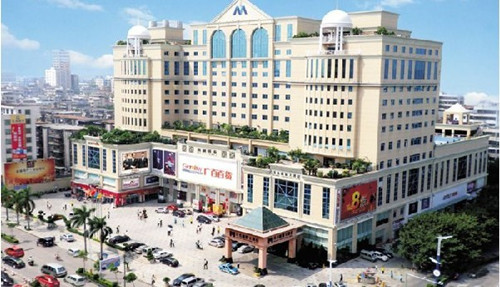 Myth #2: Consumers In Lower Tier Cities Are Conservative Spenders
Now that we've clarified that lower-tier doesn't mean rural, let's have a look at some of lower tier consumers' spending habits. Morgan Stanley estimates that private consumption in smaller cities may triple between 2017 and 2030, reaching 45 trillion yuan ($6.73 trillion). Part of this consumption boost is driven by consumers growing disposable income, helped by lower cost of living in lower-tier cities. One interesting direction for disposable income is luxury goods. A joint report from Deloitte and luxury e-commerce platform SEECO evidences third tier cities swept their annual rankings in annual purchase frequency, the percentage of customers with repeat purchases, and the percentage of customers with three purchases.
Myth #3: Consumers in Lower Tier Cities Want Low Prices
The estimated tripling in private consumption will be driven by the same consumption upgrade that Tier 1 and Tier 2 cities experienced, where quality becomes the key purchase driver, rather than price. For instance, during Pinduoduo's 618 e-commerce festival last year, the company observed that home appliances bought on its platform by consumers in smaller cities were getting more sophisticated – 4K and HD TVs, quiet and large-capacity washing machines, as well as double-door refrigerators. This shift will take time, and it won't happen evenly. We expect satellite cities around major metropolitan areas to narrow their consumption gap first, with younger consumers and families leading the way.
—
So, there you go. Hopefully, this has gone some way to dispel some of the myths around China's lower-tier cities. Speak with us if you'd like to know more.